<
Muenster (55.000 students) is the thirdbiggest university city in Germany and one of the most popular places to study for Germans.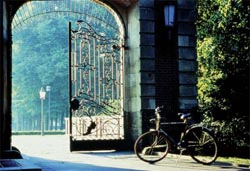 Learn German in Muenster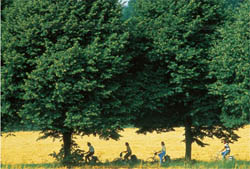 The picturesque, historical centre of the 1200-year-old city with its many churches and museums also offers delightful contrasts to the many examples of modern architecture. The Promenade, which surrounds the entire city centre, the many parks and the Aasee Lake are ideal for relaxing outdoors.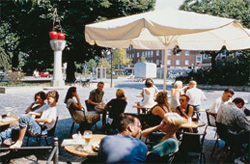 Young people set their stamp on the rhythm of life in Münster and create a special, lively atmosphere. The bicycle is the most important means of transport in Münster and has long been a symbol for this environmentally conscious city.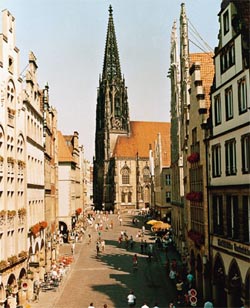 City festivals, music festivals, art exhibitions, flea markets: there is always something going on, and the many visitors from all over the world can look forward to a warm and open welcome.