<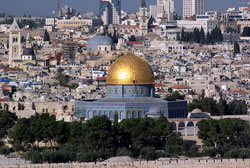 Learn Hebrew in Israel
The State of Israel is a country in the Middle East on the eastern edge of the Mediterranean Sea. Israeli culture is inseparable from Judaism which preceded it (i.e. dated earlier than the Israeli Declaration of Independence, on May 14 1948). However, this article concerns only the cultural aspects of the modern Israeli state.
With a population drawn from more than 100 countries on 5 continents, Israeli society is rich in cultural diversity and artistic creativity. The arts are actively encouraged and supported by the government. The Israeli Philharmonic Orchestra performs throughout the country and frequently tours abroad. The Jerusalem Symphony, the orchestra of the Israeli Broadcasting Authority, also tours frequently as do other musical ensembles. Almost every municipality has a chamber orchestra or ensemble, many boasting the talents of gifted performers recently arrived from the countries of the former Soviet Union.
Folk dancing, which draws upon the cultural heritage of many immigrant groups, is very popular. Israel also has several professional ballet and modern dance companies. There is great public interest in the theater; the repertoire covers the entire range of classical and contemporary drama in translation, as well as plays by Israeli authors. Of the three major repertory companies, the most famous, Habimah, was founded in 1917.