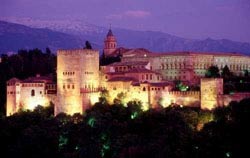 Cursos de Español Granada

Language schools in Granada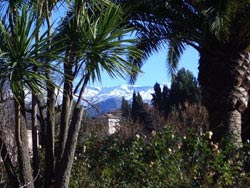 Language schools in Granada

In Granada, The Alhambra, a famous Moorish citadel and palace, is found. It is the most remarkable item of the Muslim, Jewish and Christian historical legacy that makes Granada a hot spot among cultural and touristic cities in Spain. Granada is also well-known within Spain due to its prestigious university and wild night-life. In fact, it is said that it is one of the three best cities for college students.
The fall of Granada holds an important place among the many significant events that mark the latter half of the 15th century. It ended, after an existence of eight hundred years, the Islamic rule in the Iberian Peninsula, and thus formed an offset to the progress of the Muslim power in Eastern Europe and the loss to the Christian world of Constantinople. It advanced Spain to the first rank among the nations of Europe, and gave her arms a prestige that secured for her position, influence, and deference long after the decline of her power had commenced.