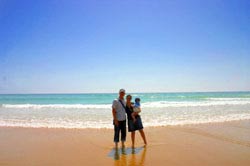 Spanish Courses in South Spain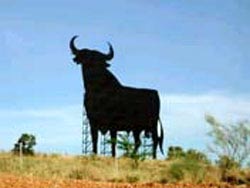 Learn Spanish in South Spain


Málaga is a port city in Andalusia, southern Spain, on the Costa del Sol coast of the Mediterranean, ranking as the fifth-largest metropolitan area of Spain. Malaga is surrounded by mountains, and two rivers, the Guadalmedina and the Guadalhorce, flow near the city into the Mediterranean. The inner city of Málaga is just behind the harbour. The quarters of El Perchel, La Trinidad and Lagunillas surround this center. The city has much revenue from the agrarian sector and from tourism. The painter Pablo Picasso, the 19th-century Spanish politician Antonio Canovas del Castillo, and the actor Antonio Banderas were born in Málaga.
The city is a very popular tourist destination and as such has large numbers of visitors each year. There are various very cheap charter flights to and from Málaga from cities like Amsterdam and London. Many people come to appreciate the good weather and fine beaches of the Costa del Sol. From Málaga, other cities of Andalusia, like Seville, Córdoba and Granada, can be reached by train, bus or car.
A beautiful walk leads up the hill to the castle, which is called the Castillo de Gibralfaro (Parador). From here there is a very beautiful view over the city, as the pictures show. The castle is next to the Alcazaba, which in turn is next to the inner city of Málaga. By taking the Paseo del Parque, a promenade that runs alongside a park with many palm trees and statues, one can walk from the Alcazaba to the harbour.