<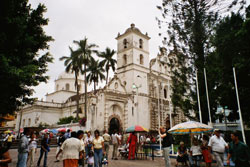 Language Schools Honduras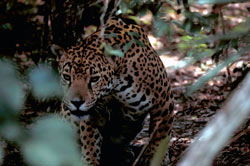 Learn Spanish in Honduras
Honduras borders the Caribbean Sea and North Pacific Ocean. The climate varies from subtropical in lowlands to temperate in mountains. Honduran terrain consists mainly of mountains, but there are narrow plains along the coasts.
Honduras has a diverse culture. The second largest country in Central America (after Nicaragua), it has four distinct geographical areas, the highlands in the interior, the Mosquito Coast, the Caribbean coast, and the lowlands near the Gulf of Fonseca, on Honduras' Pacific coast. Along with these, there is an archipelago lying off Honduras called the Bay Islands (Islas de la Bahía), with a culture distinct from that of the rest of the country.
Tortillas are popular in Honduras, with many varieties (including tortillas con quesillo, tortillas filled with melted cheese) availible. Cassava is widely eaten, as is the plantain. Fried plantain chips are a frequent sight in marketplaces.